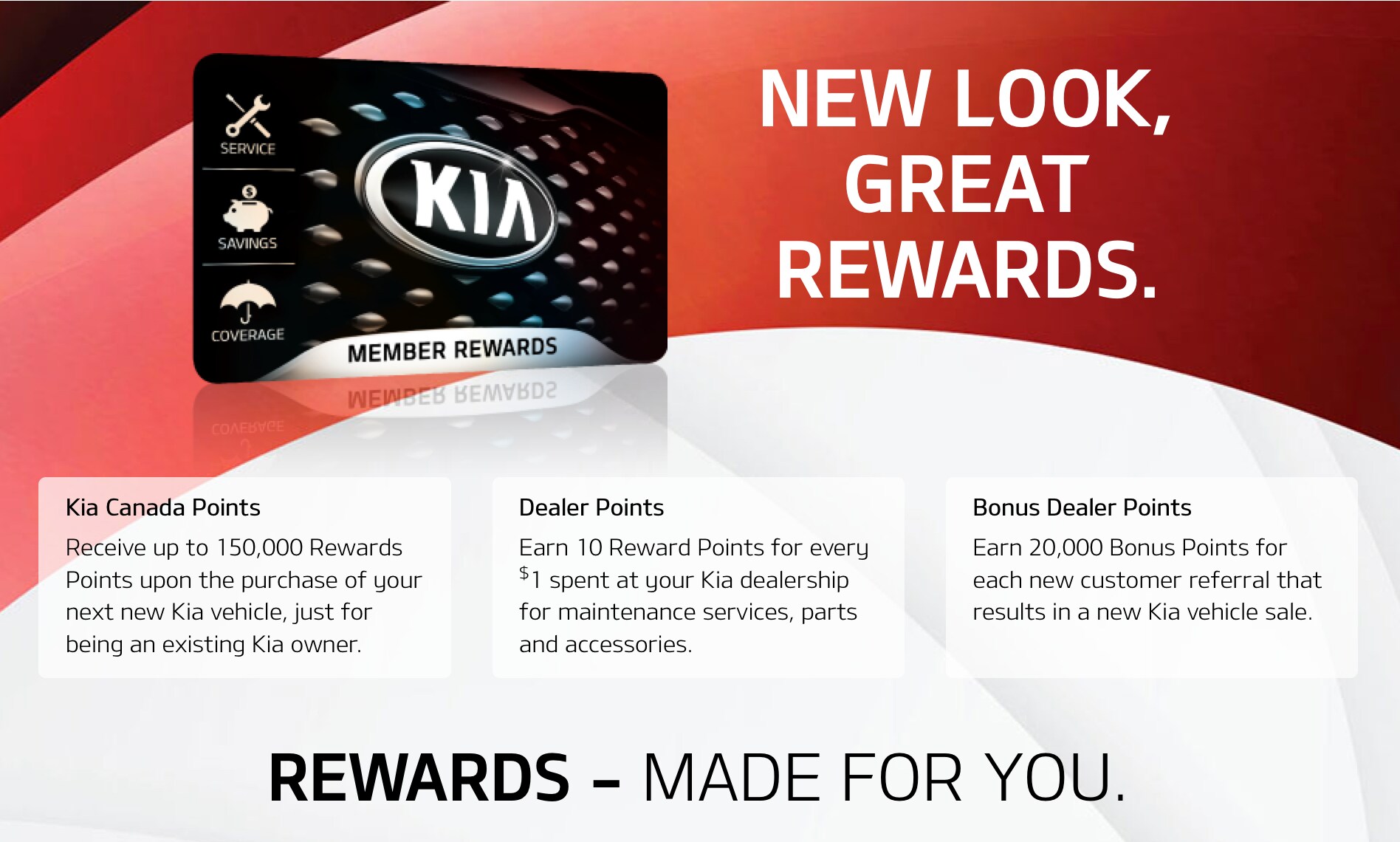 Types of points
Dealer points
Earn 10 Dealer points for every dollar spent. Plus all Dealer Points are automatically matched in Kia Canada Points. They're collected in a separate account for the purchase of your next Kia.
Double your points
Your accumulated Dealer and Kia Canada Points can be combined when applied towards the purchase of your next new Kia vehicle to a maximum of $1,500.
Own a Kia, earn the points
If you're a current Kia owner, earn 60,000, 80,000, 100,000 or 150,000 Kia Canada Points when purchasing your next Kia.

Get even more Bonus Points when you receive exclusive emails!